Exceeding your Expectations

At Ascension, we create, innovate, modernize business strategies that fundamentally transform and radically enhance business operations for our customers and partners within intelligence and law enforcement communicates.
We are proud to be a minority-owned, woman-owned, small business.
Ascension is a Certified Women-Owned Small Business (WOSB).  For over two decades, we have provided versatile, multifaceted professional services to government and private sector clients.  Ascension draws on many decades of accumulated experience within its organization and key contacts across the Department of Defense, Department of Homeland Security, and Department of Justice.
Ascension's focus on delivering customer satisfaction is built upon our team of principled leaders, analysts, and technicians that are experts in their respective technical fields
We build teams of these experts to deliver cost effective technical solutions to: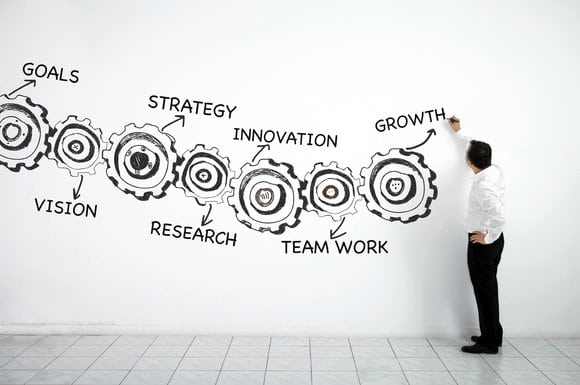 We plan each project using a collaborative, systematic and problem-solving approach following the Project Management Institute's Project Management Body of Knowledge (PMBOK).  With the dynamic evolution of technology, government and industry must work faster, and more efficiently.  We consistently support our customers with exceptional quality, flexibility, and agility with a commitment to keeping pace with evolving business requirements.
Ascension Professionals' goal is to provide our clients with complete, cost effective and innovative solutions that exceed customer expectations.

To be the nation's most loved and most profitable technology management consulting firm that: CUSTOMERS prefer for our commitment to exceeding excellence, VENDORS select for our integrity, skills and experience that make us stand out from the crowd; EMPLOYEES are proud because of our investment in their career ambitions, and OUR COMMUNITY admires for our social responsibility.

Our ingenuity is deeply rooted in our passion for doing what is right and delivering on our commitments.  Integrity, trust, and respect have been an integral part of our company since day one, and are fundamental to our decisions and behaviors.

Adaptability
Through staying agile, ready to shift or change our approach when challenges arise in evolving business needs and environments

Collaboration
That builds trust, compliments strengths, fosters creativity, and promotes a wider sense of ownership

Empowerment
Through elite professionals skilled in delivering massive value with speed and exceptional quality

Scalability
Through customized, flexible solutions that are cutting-edge and transforming businesses
Information about the 8(a) Business Development Program that sets Ascension apart.
In order to help small, disadvantaged businesses compete in the marketplace, the US Small Business Administration created the 8(a) Business Development Program.
What is the 8(a) Business Development Program?